Mentor Kaffee
Röstkaffee in Gastronomiequalität
Die Rohkaffees für die Mentor Kaffeemischungen werden von Experten aus den besten Chargen der besten Anbaugebiete der Welt selektiert und zu charakteristischen Blends komponiert.
Jede Mischung wird sorgfältig zum jeweils optimalen Grad geröstet und röstfrisch mit Aromaschutzventil verpackt.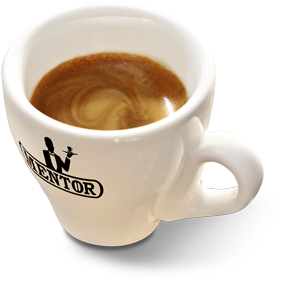 Mentor Coffee
Roasted coffee in hotel and restaurant qualities
The green beans for Mentor blends are selected by qualified experts from renowned plantations in different countries and composed to characteristic blends.
Each blend is carefully roasted to its optimum and packed in aroma protection valve bags to protect aroma and quality.